How to setup a startup in Bangkok
Bangkok is the new emerging hub for startup businesses in Southeast Asia and each day there are new interesting startup concepts popping up on the stage.
Most foreigners see the city of Bangkok as famous or maybe infamous for many different reasons — perhaps for its beautiful temples, floating markets, bustling city life and sometimes also for its seedy street life or wild nightlife.
What most foreigners don't know much about is the Bangkok's tech industry, which is relatively new, in particular technology startups and online businesses. It is still in its early stages and is slowly beginning to boom in Thailand's capital city.
Each week there's a new meetup or event covering the latest internet ideas, coolest API's and technology trends. You can meet fellow founders, get tips on how to run and structure your startup based on the latest technology. All this will for surely capture your imagination and spark your curiosity about being a part of the emerging business scene taking shape in Bangkok.
Being a new entrepreneur and arriving from abroad may bring a new challenges, so we've created a few guidelines to help you get a great start on your journey.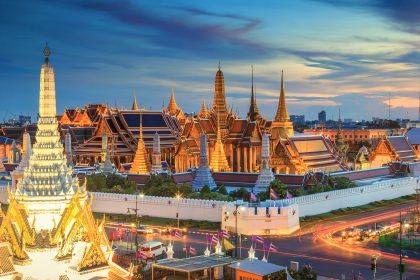 Starting your journey
If you plan to setup a new business within the online tech or software development industry, you're in good hands. These are two sectors that the Thai government currently promotes through its Thailand Board of Investment, or BOI as it is called in daily conversations, and is probably one of the biggest factors for your decision when launching a startup in Thailand.
There are a bunch of great benefits for a tech startup under the BOI Investment Promotion Act and these can be a big factor in judgement of your home base. Rules are a bit more relaxed than those under a traditional Thai company and a few of the special benefits that are possible with a BOI promotion include:
100% foreign ownership is possible
Ratio of Thai to foreign employees is relaxed
Corporate tax as low as 0% is possible for the first 8 years of doing business
Exemptions are granted for VAT on imported machinery
Easier to bring in foreign skilled workers and experts
Registered capital can be as low as 1 million baht
You have two choices if you decide to set up a BOI promoted company.
The easiest way to get going is to contact a local law firm specialized in BOI businesses. This is also the most expensive. You will learn little of why and how things are setup and you will need the lawyer for all future business matters.
You can also do everything by yourself. This will save you money and give you complete insight on how the corporate process is setup in Thailand. It will also expose you to the full spectacle and headache of doing business in Southeast Asia.
Do it Yourself
Setting up a Thai company and applying for BOI privilege is totally doable, even for the person who does not speak or read Thai. We can, however recommend you to have someone available that can explain a few things for you, especially when filling forms written in Thai.
Most business lawyers will tell you it's a complicated, laborious, and painstaking process that will take 3-6 months to complete and their quotations will most likely end up at somewhere around 200,000 Thai baht or more, so it definitely feels like you are getting a real value for your money.
We did it ourselves. It took approximately around six weeks from start to finish with a few days thrown in for travel and personal business, and we also discovered how to save a minimum 150,000 Thai baht in the process.
It was an interesting, often ridiculous experience and we learned a lot, but it wasn't that complicated. The good news is that there are only three governmental institutions that you will be in touch with during your company incorporation.
We will explain what you need to know and how to complete each step of your journey. If you would like to read about our real-life experience and the mistakes we did, please check out our road to set up a Thai company.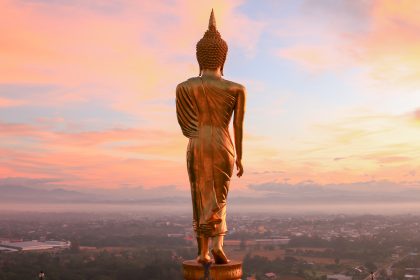 The Board of Investment – BOI
All startups start with an idea, so this is the place to pitch your business concept and apply for your special BOI privilege. To get going and to reduce the risk of disappointment bring your elevator pitch and know your business concept backwards and forwards.
Staff normally speaks English at this institution and they will let you know if your business idea is eligible for any of the many BOI privileges. In a case they like your idea, there's an official form that needs to be filled out. It's about 10 pages, and you can find copy below.
Applications for Investment Promotion
If you have a solid business idea, you probably also have a few ideas of how much it will cost, how much staff you need and also, what your projected revenue will be. That is precisely the information required in the application form, but don't worry, the staff will help you to get it correct. Be sure too also prepare a draft to make sure that you at least know what you're doing.
Interview session
Once your application is submitted, there's a 10-day gap until you must come back and do your interview session with a few senior staff members.
This might sound intimidated to most people, but that is basically a presentation of your business idea, i.e. the same type of presentation that you would bring to an investor. Prepare a PowerPoint with a few slides.
Your business presentation should contain the following subjects:
Problems worth solving
Solution or product
Target market
The competition
Competitive advantage
Customer acquisition
Market activities
Revenue model
Expenses
Milestones and projections
Management team
A detailed plan of your projected revenue and startup cost will be submitted with your BOI application, so that part doesn't have to be that detailed in your presentation, but be thoroughly prepared for questions regarding your business idea.
Project evaluation
They will let you know if they see a value in your business concept already at the interview session, which is great, but you still must wait an extra few days before you can pick up your BOI promotion status.
Once you have your BOI promotion, you're ready to take the next step: incorporate your company.
BOI Certificate
A BOI certificate can't be acquired before a company is incorporated, but once you've been through the incorporation process and after you have transferred 25% of your registered capital from abroad to a company bank account, you can apply for a BOI certificate.
Notable timeframes
1 day for application submission
10 days until interview session
13 days for project evaluation
1 day for acceptance of promoted status
7 days for promotion certificate issuance
Cost
The overall experience with the representatives working at BOI's head office was great. There was enough staff that could speak English, and they assisted us with any type of help we needed to fill in our application.
Thailand Board of Investment is located at: 555 Vibhavadi-Rangsit Road, Chatuchak, Bangkok 10900, Thailand.
See map.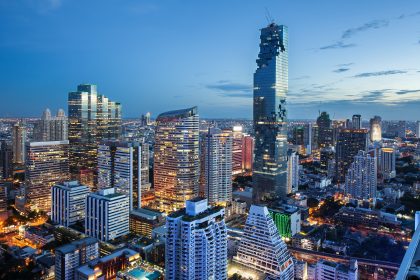 Department of Business Development – DBD
Armed with your new BOI-approved business idea, it's time to set up your company. Incorporation of your startup is taking place in Nonthaburi, at the head office of Department of Business Development or DBD as it is called in daily conversations.
This is a bit more challenging, as there's hardly any people out at that office who speaks fluent English. You also need to prepare your lengthy application form entirely in Thai. But don't worry, luckily there are a bunch of road shops next door with services suitable for exactly for this purpose.
If you live in the central parts of Bangkok, it's quite far to reach the head office for Department of Business Development, so come prepared with the documents you need and bring all involved people that will need to sign your documents.
There's a few things to keep in mind:
You need to register a company name before the application process (see below)
You need a proper office address (a townhouse or rented office registration)
You need a design for a company stamp (as an image file, vector preferred)
All company directors needs to be available to sign application papers
All shareholder needs to sign a printed copy of their passport
All shareholder needs to submit their address and passport information
You need to invest 25% of your registered capital from abroad
The small printing shops across the street from the DBD office, can help you fill in your application papers in Thai and they can also help you to create a company stamp, which is needed to sign any type of application or company papers.
Reserve a company name
Before you decide to make a visit to the DBD office, you'll need to reserve a company name. This can be done online via DBD's website, but the registration process for an account (and later the company name reservation) is all in Thai. Please note that the person who registers will be the main contact person for the whole incorporation process.
Once you get your company name approved, you'll need to print it out, and you're ready to make a visit to the head office of DBD.
Application submission
It will take almost a full day to fill in all papers required to get your company registered and approved. It's a slow process. If you're not an expert in Thai regulations, we recommend you to start your application process in any of the small print shops across the street from the DBD office.
As I've mentioned earlier, come prepared, as there are many documents that need to be filled in. You don't want another Nonthaburi journey because of missing information, lack of a simple office registration, or some other forgotten paper.
Please note that a registered office location is very important for the DBD. The BOI is more relaxed on this subject and may even tell you that a modern co-working space is an acceptable office for your startup. According to the DBD it is clearly not.
Once your company is registered and approved, then it's time for a second visit to the BOI office, where you need to apply and later pick up your BOI certificate.
BOI promoted status
This is the last step in your incorporation process, but please note that before you can apply for your BOI promoted status, your company must be granted a BOI certificate from Thailand Board of Investment (see previous chapter about BOI certificate).
I know it starts to get confusing, but this is indeed correct. There are a lot of traveling between offices, and each step needs to be completed before the next can be processed.
This last part is easy though, but you still need to travel all the way out to DBD's head office a second time. This time the application is submitted on the 8th floor, and you must bring all your BOI documents and a graphical hand drawn map over your company's office location.
All company directors need to be available for signing your documents, and the submission takes between 7 to 30 days to get approved.
Notable timeframes
1 day for company name reservation
1 day for company application submission
1 day for BOI application submission
7-30 days until BOI promoted status (we got ours in 7 days)
1 day for acceptance of promoted status
Avoid
Submitting your company registration online
Cost
800 baht for writing application including a company stamp (at outside office)
6,000 baht for setting up company
20,000 baht for company BOI certificate (5 baht per 1000 THB of registered capital)
The overall experience with the representatives working at DBD's head office was mixed.
In most cases, we were totally ignored. We suspected that it was because the staff couldn't help us in English. They seemed to direct us around between departments to get rid of us and our likely annoying questions.
Department of Business Development is located at: 563 Nontabhuri 1 Road, Bangkrasar, Muang Nonthaburi 11000, Thailand.
See map.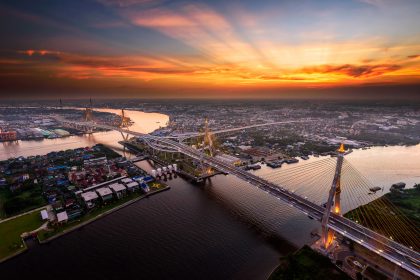 One Start One Stop Investment Center – OSOS
Registering your work permit and upgrading your visa is taking place at the OSOS office in Chamchuri Square Building, next to Sam Yan MRT station. This place is modern, staff know their things and if you're insecure about the whole BOI process, this is where you can get most help.
The office is divided into two departments: one is a pure information centre for BOI services; one works as the immigration office for companies under the BOI promotion.
This is also a great place to start your whole BOI process. They speak great English and can help you with information and assist in filling out the BOI application needed in the first step at BOI's head office at Chatuchak.
One stop service for visa and work permit
This is the immigration department inside OSOS' office and the place where you will be granted a work permit and visa under your BOI company. The process is fairly straight forward and all applications are submitted online.
To start, you must register your company to use OSOS online services, which sadly requires a day of your time to visit this office and get it setup. Next, you need to submit an evaluation request online for every foreign person in your company that will be working in Thailand and who needs a work permit.
For each applicant, including yourself, you must provide the following:
Certificate of education
Employment experience
Position within the company
Role and responsibility
Length of employment
For you company you also need to provide:
Explanation of technology transfer (how to provide expertise to Thais)
Company organization chart
Certificate of Incorporation
Company shareholder list
There will most likely be a few corrections required before your application makes everyone happy. It takes approximately 4 working days to get your immigration approval letters.
Once your online application is submitted and approved, you're ready to get your new visa status and work permit. This process is slow and you can easily count on spending 6 hours or more in the OSOS office.
Please note that you need a valid Non-Immigrant Visa B in your passport to update your visa status to a BOI visa. It should be possible to transform a Tourist Visa to a Non-Immigrant Visa B as long as the visa is valid and not on a 30-day extension.
Notable timeframes
1 day for company registration under OSOS
4 days for immigration evaluation (we got ours in 2 days)
4 days for immigration approval (we got ours in 2 days)
1 day one stop service for visa and work permit
Cost
200 baht for company registration under OSOS
5,700 baht for 2 year visa
6,000 baht for 2 year work permit
The overall experience with the representatives working at OSOS' head office was great; the personnel knew their stuff and it's clear that Thailand is promoting the startup scene after been in contact with staff in this office.
One Start One Stop Investment Center is located at: 18th Floor, Chamchuri Square Building, 319 Phayathai Road, Pathumwan, Bangkok 10330, Thailand.
See map.
Our verdict
It is totally doable to set up your own startup in Bangkok without involving any specialized Thai business lawyers.
It's pleasant and forward-thinking inside the newer offices of OSOS and BOI. Unfortunately, that's not the case in other governmental institutions, which are clearly behind the times in a reality where certain things defy all logic. It also seems like there's a lack of communication between the different governmental institutions and they often gives you contradicting instructions.
You can read our whole story about our experiences and failures during our process to set up a company — Our road to set up a Thai company. It will give you a more detailed view of all fun and sometimes frustrating bureaucracy issues we encountered.