Best coworking spaces in Bangkok
Not only is Bangkok's startup ecosystem developing in a fast and healthy way, Thailand's capital city, with its deep pool of talented and skilled people, affordable lifestyle, awesome street food, and amazing workspaces, is also a great place to live and work.
As an entrepreneur and in my profession as a designer, I'm intrigued by coworking spaces, because they require both a deliberate design of space for productive work, as much as they require a creative environment that allows individuals to gather, socialize, share ideas, and exchange knowledge.
Design is what generates atmosphere, and atmosphere influences creativity and efficiency, which ultimately creates rules for where you're going to set up an office or a creative space to carry out your work.
During our earliest days with Outsmart we went out to discover the best places to work remotely in Bangkok. Here's a quick summary of our experiences.
---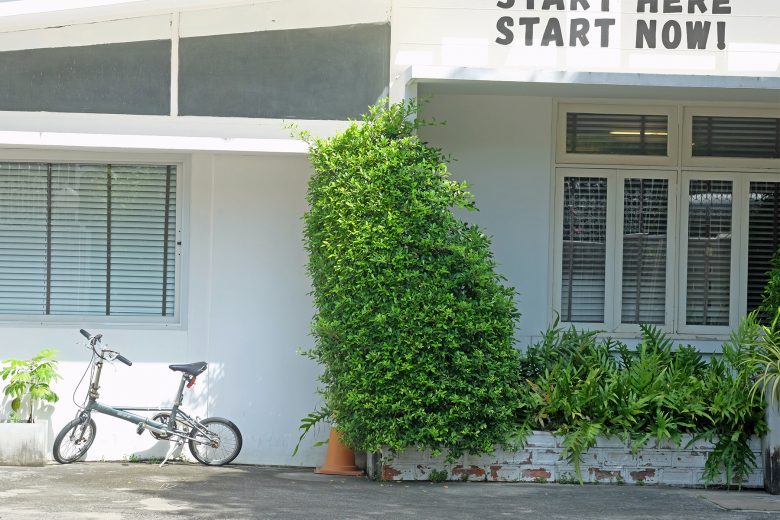 Hubba
Hubba is considered to be Thailand's first ever working space, which opened its doors already 2012 and was co-founded by startup ecosystem leader Amarit Charoenphan. Hubba attracts a young and hip Thai crowd, and their Thai style villa in Ekkamai gives you a genuine feeling that you're working in someone's home.
Working in their Ekkamai coworking space gives you a relaxed feeling and it's easy to get your work done, especially in an environment with natural lighting and comfortable office chairs. Their lush garden is a perfect place to take a break between working hours.
The internet was decently fast and reliable, and they had a nice bean-bag area to chill out or brainstorm new ideas for your next product iteration. They also have a small kitchen in a case you prefer bringing your own lunch.
Hubba is also the main host and organizer for a some of the more internationally renowned tech startup events such as Startup Weekend Bangkok and Startup Next. They are also deeply involved in Techsauce, which is one of Thailand's leading technology media company.
Hubba's community spans across 8 locations in Bangkok, Chiang Mai and Vientiane. With three of their branches in Bangkok at Hubba Ekkamai, Hubba Siam Discovery and Hubba Habbito Mall, where the two letter branches are recently opened.
---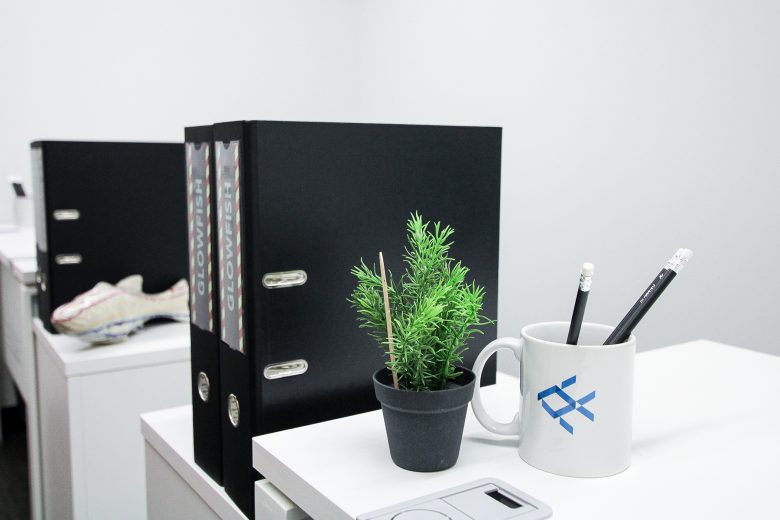 Glowfish Offices
Glowfish is considered to be the only boutique-type working space in Bangkok, which mainly offers private suits or virtual offices for the more experienced entrepreneurs. Their main office branch is in the heart of Asoke business district and is easily reached with both MRT or BTS.
Glowfish has a sleek modern design which attracts a more business oriented crowd and everything breath and feels more technology focused here, than in other coworking space around Bangkok.
It's a great place to grow your startup. There are plenty of office alternatives, and important business meetings can be held in this attractive designed venue. Glowfish also boasts a welcome lounge where business meetups and networking events are held regularly.
If you happen to drop in for a day, you will get a free coffee from Kuppadeli while working. For lunch, there are more options than you'll ever need, the office is literally located in a food mecca including everything from huge outdoor food courts to fast food and fancy restaurants.
For those who doesn't need a physical space at all, Glowfish offers a virtual office with included mail and call-handling services; perfect for the hassle-free, one-man company.
Glowfish's community spans across two locations in Bangkok with branches at Glowfish Asoke Towers and Glowfish Siam Square. The newly-opened Siam office is the only branch that offers walk in desks for those who would like to drop in for a day.
---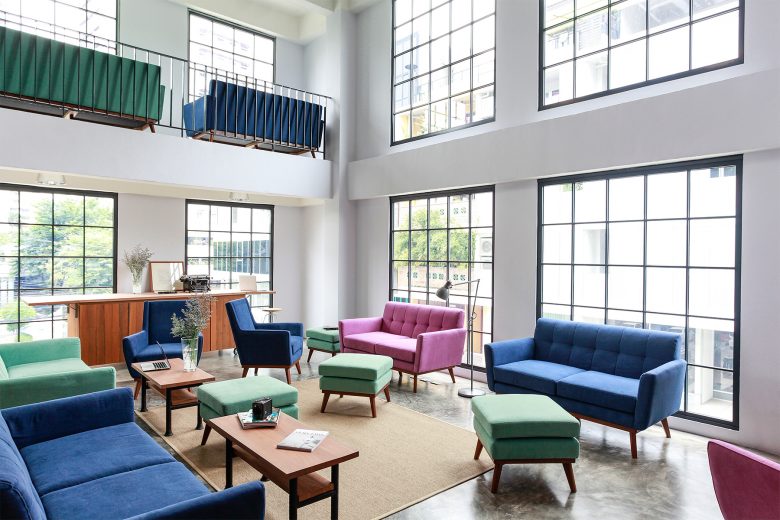 The Hive
The Hive is one of the more popular co-working spaces in Thailand with branches in several international locations, including Singapore, Hong Kong and Vietnam. All branches follow a similar design pattern and the interior is brilliantly laid out to get a mixed feeling of relaxation and creativity.
What does set The Hive apart is its size. Their Bangkok flagship branch in Thonglor is incorporated in a five-storey shophouse with its very own little spa, for starters, and on top of that, it's also armed with a rooftop garden and a connected bar for those who would like to unwind in their working environment.
Working at The Hive is as pleasant as spending a day in a community library. The pace is mellow and communication between fellow co-workers is lively but conducted at a low level. A long day of hard work and productivity, can easily be de-stressed in any of the many lounge chairs or sofas.
For lunch, there are plenty of interesting places in Piman 49, which is in the same building complex as The Hive. There is a Scandinavian inspired kitchen at The Rocket Coffebar or a genuine Thai kitchen at Klang Soi Restaurant.
Another great benefit of being a member of this coworking space, is the 50% discount at the Hive Spa, which is located on the first floor. Members can enjoy shoulder and foot massages to melt away the work day stress.
The Hive's community spans across two locations in Bangkok with branches at The Hive Thonglor and The Hive Prakanong, where the latter branch is recently opened.
---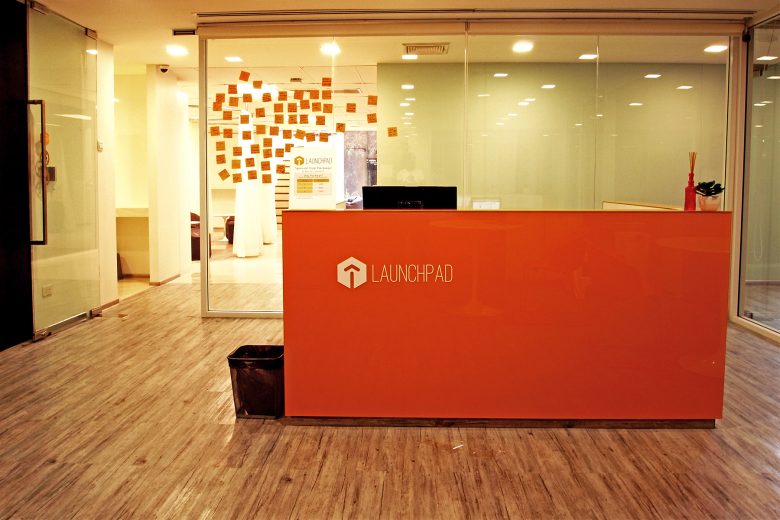 Launchpad
Launchpad is a popular spot for meetups and local tech events in Bangkok, and if you've been around long enough in the startup ecosystem of Bangkok, you've probably already been there. Launchpad is located in Sathorn, around 5-10 minute walk from Surasak BTS station.
With its white interior design, tall windows, open space and even an artificial indoor lawn, Launchpad attracts Bangkok's hip and trendy so-called digital nomads as well as early-stage startups that are bootstrapping their way to success.
The environment is full of energy with co-workers sharing ideas and exchanging knowledge with each other. A hectic day of work can easily be forgotten in the game space, containing gaming consoles and a ping pong table. Alternatively, you can also lay back and relax on their comfortable sofas and bean bags in the lounge area.
For lunch, there is an attached café just outside the coworking space, operated by Roast Coffee & Eatery, who serves simple food and sandwiches, but there are also plentiful other options in neighboring streets.
Launchpad only has one office branch, but with 880 square meters of space to work in, it is one of the largest co-working spaces in Bangkok. Launchpad is a very popular venue for some of Bangkok's most popular meetup groups like WebMob Bangkok and The BKK Web Design.
---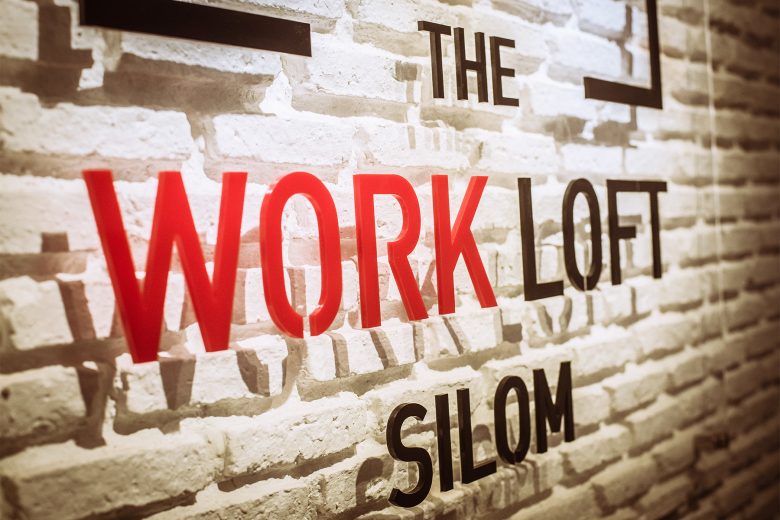 The Work Loft
The Work Loft is a brand new player on the workspace scene in Bangkok and they probably has the most convenient location of them all, with basically their entrance next to Sala Daeng BTS station. Their premises are scattered over 3 storeys in a shophouse that also incorporates a gym and the popular Escape Break game experience.
The Work Loft is uncluttered, contemporary and they utilize their office space in a smart way, with a mix of hot desks and small private offices, next to areas for mingle and where you can unwind, take a break and develop your ideas.
Working at The Work Loft is pleasant and your days ends quicker than you want. The internet was decently fast and reliable, and there's free coffee to grab when needed. On the 6th floor there's a huge meeting room with a connected rooftop terrace and a bar, perfect for hosting a workshop or a networking event.
For breakfast, there's the newly opened Dean & Deluca on the ground floor, which also serves light dishes suitable for lunch. Otherwise plenty of great options can be found on the street or in Silom Shopping Complex next door.
There's only one office for The Work Loft workspace in Bangkok, but it's a great location that would be hard to beat.
---
Our verdict
Each of the five working spaces that we've visited had its own unique character in terms of location, origin, members, and design principles.
They all had their own charm that made them interesting in their own personal way. What we learned out of the experience is that a good working space combines the best of the environment of a coffee shop and that of a traditional workspace.
A well-planned coworking space will hopefully attract the correct type of members and each individual member adds his or her own touches to the office. There also needs to be a good balance between efficient work, creativity and space that can encourage interactions and promote spontaneous collaboration between fellow members.
We do not have any particular favorite when it comes to the best coworking space in Bangkok, it's all about your economy and how convenient it is to get to and from your work, which we saw was the biggest contributor to our decision making.
Competitive benchmarking
It would be interesting to see how these different co-working spaces stack up against each other, how they market and promote themselves to increase their audience.
With Outsmart all this is possible. We could track and compare sentiment, social engagement, applause and amplification rates to better understand who is running the best and the most beloved co-working space in Bangkok.
For more information on how we can help your business understand the value of competitive benchmarking, please check out our product pages.