Winning strategies for startups with competitive analytics
Competitive analytics is the art of watching your competitors and discovering their best performing strategies. This allows you to measure and evaluate your efforts against your competition.
Modern business is all about data. How one manages and uses this data will have a huge impact on success. In online marketing, it's all about knowing your target audience and finding the perfect approach that attracts engagement, conversion, and ultimately, new customers.
Understanding what your potential customers are attracted to requires analyzing data from numerous sources, like Facebook, Twitter, Instagram, Google Analytics, and by utilizing various SEO tools for search-ranking and keyword visibility.
But at the same time, keeping an eye on your closest competitors to know what they are doing is just as important. After all, they are operating in the same space as you are. So truly covering all bases when you are setting up a modern marketing strategy is not as easy as it sounds.
In fact, being new on the market and getting your startup noticed is a daunting collection of challenges.
So where do you start?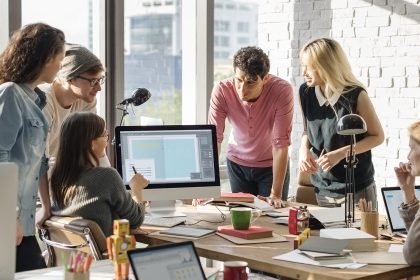 Learn from the market leaders
The best way to start, is to look at your closest competitors, who's the industry leader and what marketing efforts have worked for them so far.
"Is there something I can learn?", "How can I collect all of this data?", and "How will I know when engagement or conversion is at its best?"; are all important questions and finding the correct answers is both challenging and time consuming. But with proper competitive analytics, getting the relevant data can change from a time-consuming process to a fully-automated weekly report. For data-heavy users, a daily report may even be more appropriate.
Unlike industry benchmarking, where you can only compare your own metrics to an ambiguous market category of unknown companies (Mailchimp I am talking to you!), competitive analytics allows you to utilize the full power of complete data sets. Backtracking through their most successful posts will teach you what exactly works in your market, allowing you to use this knowledge to achieve similar, and over time, better results.
Get quick insights on how effective your marketing efforts are compared to competitors.
Competitive analytics concerns itself with the following questions: "What are your closest competitors doing marketing wise?", "Are they outperforming you?", "Why are they doing a better job than you are?" and, more importantly, "How can you adapt your marketing procedures to get similar results?".
With Outsmart, we have simplified this process. With a few simple steps, you can have competitive analytics up and running, and within a day you'll have insights on how effective your marketing efforts are compared to competitors.
Outsmart competitive analytics will not only show you your performance, but also how your competitors are performing, putting your efforts into a real market context. This allows you to optimize your marketing strategy based on the industry leaders in your field.
Avoiding the mistakes of your competitors
Learn what your leading competitor is doing right to avoid simple and sometimes costly mistakes. Never waste your time, effort and money on content or campaigns that do not convert. Instead, let your closest competitors and competitive analytics guide you in the correct direction.
With Outsmart you can easily analyse content and find topics that engage. With a few clicks you can sort, filter, and find the content that works. Identify common patterns and use them to strengthen your own content strategy.
With the knowledge that your marketing approach is at its very best, your team can focus on other entrepreneurial challenges your company will face.
Why not just use Google Analytics?
While Google Analytics is an incredible tool for on-site traffic, site optimization, and improving conversion for your own website, it tells you next to nothing about your competitors or the rest of the market.
With Google Analytics you can only see how your website compares to anonymous group of websites within pre-defined market categories. That's interesting, but it's a bit tricky to know exactly how closely these metrics correlate and it's even harder to apply these comparisons to your website or online marketing efforts.
To succeed, you need to understand a whole lot more than your on-site analytics — metrics directly measured on your own website. You also need know your competitor's digital marketing presence and compare your performance to theirs. This tells you exactly how you are doing and where there is area for improvement.
Combining the power of Outsmart with other tools, like Google Analytics, can produce an extended picture of your market and your performance, allowing you to take precise and meaningful actions instead of blindly testing ideas that might work.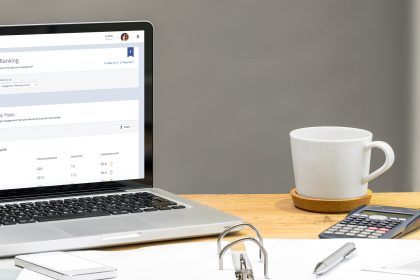 Competitive analytics and intelligence all-in-one
Outsmart is a powerful and an affordable internet service that automatically collects cross-channel analytics from various online marketing channels and gives you competitive analytics and intelligence all-in-one.
Outsmart helps you to centralize your marketing channels and tools in one place, so that you can focus on strengthen your strategy and achieve better results.
Sign up for free today and don't let your competitors leave you behind.